Ed Barnes
FoxNews.com
5/17/2010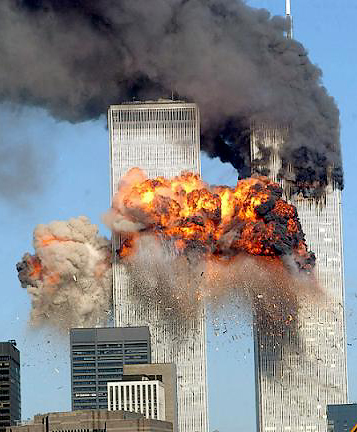 As controversy surrounds the construction of a 13-story mosque just two blocks from Ground Zero, FOX News has learned that an effort to place a second mosque close to the hallowed site in New York City is in its advanced stages.
The Masjid Mosque has raised $8.5 million and is seeking an additional $2.5 million to begin construction. While it apparently has not settled on a final location, it has told donors it plans to build very close to where 3,000 people were killed in the September 11 terror attacks.
In fact, the website appealing for donations boldly states that it plans to "build the 'House of Allah' next to the World Trade Center. Help us raise the flag of 'LA ILLAH ILLA ALLAH' in downtown Manhattan."
One source said he believed the planners are considering a five-story building on 23 Park Place, closer to Ground Zero than the 13-story mosque the Cordoba Initiative is planning to build. But a tax record search shows that 23 Park Place is in private hands and has not changed owners since 2008.
The rest is at FoxNews.com
And, today at WeaselZippers:
UN Funding Ground Zero Mosque…
Not only the UN (UNPFA/United Nations Population Fund and MDG3 Fund/Millennium Development Goals), but Qatar (which follows Wahhabi Islam, the same strain al-Qaeda is based on) donated over $500K to the group behind the mosque…
….The project of a community center /mosque is being proposed by two organizations, the American Society for Muslim Advancement (ASMA) and their sister organization, the Cordoba Initiative. This past Wednesday night they made their presentation to the Community Board of lower Manhattan (CB1). Twelve people sit on the board and would you like to guess what the final vote was? Get ready to grab a barf bag … the 12 members voted unanimously to support the project. Yes, it's not a typo, it was unanimous, all were in favor and, to give you an idea of how excited the board members were, they applauded during the presentation.
In an article in the New York Daily News on Thursday, retired FDNY Deputy Chief Jim Riches said, "I realize it's not all of them, but I don't want to have to go down to a memorial where my son died on 9/11 and look at a mosque. If you ask me, it's a religion of hate." Deputy Chief Riches lost his son Jim, a firefighter, on 9/11…
Read more at WeaselZippers.us