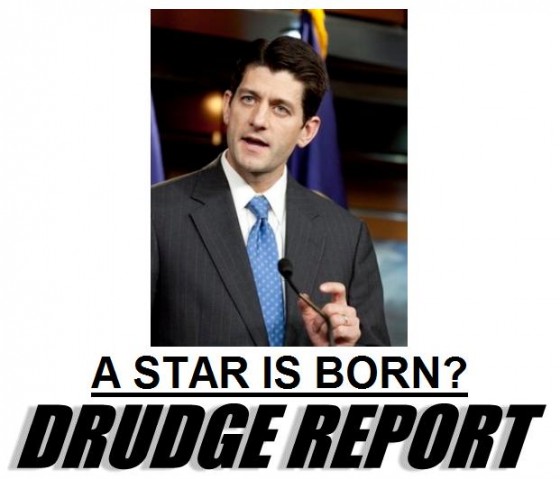 Ryan Is Republican Point Man
House Budget Chairman Will Deliver Rebuttal to Obama, Craft Spending Cuts
Janet Hook
The Wall Street Journal
1/25/2011
When Rep. Paul Ryan delivers the Republican response to President Barack Obama's State of the Union address Tuesday, many viewers will get their first look at a man whom GOP leaders are trusting to manage a central policy issue—how to cut the federal budget—that could shape the party's image for years.
While unknown to most Americans, Mr. Ryan, 40 years old, has established himself as a leading conservative thinker on federal spending, shaped in part by his early work for supply-side icon Jack Kemp.
Now, Republicans not only have made Mr. Ryan chairman of the House Budget Committee, but on Tuesday the House is expected to vote to give him unprecedented powers to force spending cuts for the current fiscal year. That authority will allow Mr. Ryan to act unilaterally in setting an overall spending level for the rest of the year, a job usually handled by his full panel.
Hours later, Mr. Ryan will speak to the nation in a televised address following Mr. Obama's remarks to a joint session of Congress. He was chosen for the role by House Speaker John Boehner and Senate GOP Leader Mitch McConnell.
In elevating Mr. Ryan, Republican leaders are taking what Democrats believe is a political risk…
The article, with video and graphics, continues at The Wall Street Journal. Article and Drudge Report graphic H/T GatewayPundit.
Update: Apparently the text of the President's address has been leaked. Ace of Spades HQ is all over it and writes, "My Lord, this is long. Really long. I think this is going to be more than 100 minutes." Hmmm. That practically puts Ryan and Bachmann head-to-head with David Letterman.
Liveblog: Obama's Like a Fiscal Conservative or Something; Plus: Death Toll For Paul Ryan's Hateful Incitment Stands At Zero, But Is Expected To Climb
Live-blogging is at the link.
Update 2: At HotAir.com, Democrats discover new source of evil in the world: Paul Ryan
Update 3: Jim Hoft writes at GatewayPundit, "Barack Obama increased government spending by 84%. He tripled the national deficit in one year. Last year the deficit was $1.29 Trillion dollars.
But, he's not finished yet.
Today the White House announced that Obama would freeze spending at current levels.
In response, Republicans today voted to reduce spending through a transition to non-security spending at fiscal year 2008 levels. The roll call was 256-165. 165 democrats voted against the spending cuts.
Read the entire article, with graphics, at GatewayPundit.