"If Obama wins a second term, where will we be in 2016?"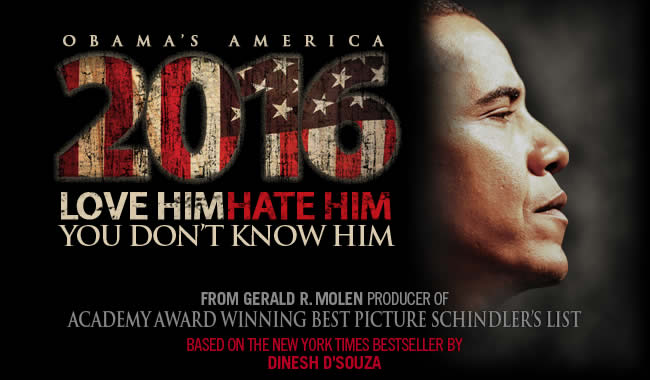 Dinesh D'Souza
5/25/2012
Coming this summer to a theater near you will be one of the most important and politically explosive films of the decade, 2016 Obama's America. The new trailer is now available for you to view.
Gerald Molen, the producer of Schindler's List and Minority Report brings you a movie about President Obama. In a Hollywood Reporter interview, Molen said,
"Like many people, I never really knew much about Barack Obama, and I loved the way it was laid out in (Dinesh D'Souza's New York Times bestselling) book. Dinesh answers the questions: Who is he, and what are his dreams?"
2016 Obama's America is a thrilling journey to uncover President Obama's past, understand Obama's current actions, and how Obama will seek to redefine America's future…
Read more at DineshD'Souza.com

Related: God Is in the Basement of the Empire State Building
Dinesh D'Souza, the new president of the city's only Evangelical college, wants to build a "Christian A-team." But can the man who says Obama supports radical Muslims persuade students to follow him?
See video of Dinesh speaking at CPAC 2012, "Dinesh D'Souza on Barack Obama's Anti-Colonialism"
Headline corrected.