Tammy Bruce
2/19/2014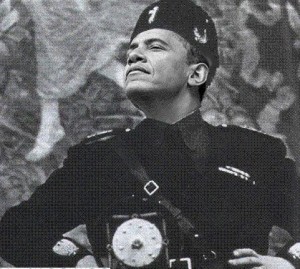 Stalin would be proud. And of course the irony here is if you Google this issue you'll see lots of blog coverage but only a couple of mainstream media organizations reporting are on the fact that the Fed is sending people into newsrooms to pressure them into certain types of news coverage. You see, Obama's Gestapos have decided they know what news you need to hear. This is just a tad strange considering most newsrooms are already in Obama's pocket. But give Dear Leader and inch and he'll take a mile…
…The Obama Administration's Federal Communication Commission (FCC) is poised to place government monitors in newsrooms across the country in an absurdly draconian attempt to intimidate and control the media.
Before you dismiss this assertion as utterly preposterous (we all know how that turned out when the Tea Party complained that it was being targeted by the IRS), this bombshell of an accusation comes from an actual FCC Commissioner.
FCC Commissioner Ajit Pai reveals a brand new Obama Administration program that he fears could be used in "pressuring media organizations into covering certain stories."
In fact, the FCC is now expanding the bounds of regulatory powers to include newspapers, which it has absolutely no authority over, in its new government monitoring program.
The FCC has apparently already selected eight categories of "critical information" "that it believes local newscasters should cover."…
Read the entire article at TammyBruce.com
Update: Read more at RedState.com
Common American Journal welcomes readers from Blazing Cat Fur.