21 Photos Of George W. Bush's Altruistic Visit To Zambia
The former president and his wife, former first lady Laura Bush, are in Zambia to promote the Pink Ribbon Red Ribbon, their cancer-fighting initiative. They also helped renovate a women's clinic.
Andrew Kaczynski
BuzzFeed
7/1/2013
…"The Government of Zambia is beginning to spread the Pink Ribbon-Red Ribbon Campaign throughout the country. We need to make people aware of this clinic so that they come here and get screened," Bush said according to the Times of Zambia.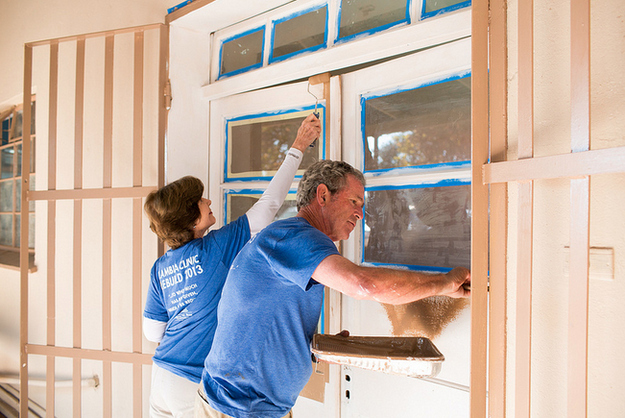 Read the entire article at BuzzFeed.
H/T Todd Starnes
Related: Wrapping up Africa tour, Obama makes joint but silent appearance with Bush
President Obama joined forces with former President George W. Bush in Africa Tuesday, participating in a silent wreath-laying ceremony honoring the victims of a terrorist attack on the embassy in Tanzania.

The two U.S. presidents appeared together to pay tribute to the victims of the 1998 embassy bombing in Dar Es Salaam, where Bush was on a humanitarian mission just as Obama was concluding his week-long trip to the sub-Sahara…