Via Freedom Works Live Feed
Rachel Pulaski
The Gateway Pundit
9/24/2013
–
Live streaming video by Ustream
–
In Related news:
Sen. Cruz took time from his speech to read "Green Eggs and Ham" to his girls at bedtime. (Video)
House Republican leadership is considering attaching a one-year delay of Obamacare's individual mandate to the Senate bill…
Read more at The Gateway Pundit.
CAJ note: 8:05 AM EDT. Senator Cruz (with Senator Lee's help overnight) is still on the floor conducting his filibuster that began at 2:41 pm yesterday.
Related:  Durbin Asks If Cruz Understands How Many Votes Is Needed To Defund ObamaCare

In response to something Sen. Durbin said last night:
How often is @SenatorDurbin hanging out at motels that he is best friend with Judy the chamber maid? #DefundObamacareBecause #cspanchat

— Hank Reardon (@wwjgdnet) September 25, 2013
Trending on Twitter this morning: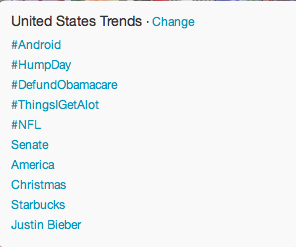 Update:
Pic of @SenTedCruz daughters as he reads them Green Eggs & Ham. #MakeDCListenpic.twitter.com/UXqFg0xrPB

— Jason Johnson (@jasonsjohnson) September 25, 2013
Also, Welcome back, Julia: Dick Durbin 'glad' Judy qualifies for Medicaid now 
A better job? Do those still exist?
Ten Colorful Statements from Sen. Ted Cruz Marathon "Filibuster"