Burgess Everett
Politico
6/20/2011
…Attorneys acting on behalf of the president's former "green jobs" czar sent a letter to Fox News demanding that the network immediately cease using six characterizations about Jones and asked for a retraction from Glenn Beck by June 24.
The six characterizations described in the letter, obtained by POLITICO, are:
– Jones is a "communist"/"revolutionary"/"Marxist"
– "Jones is violent"/"spent time in jail"
– "Jones is a 9/11 truther"
– "Jones is a cop killer"/"supported a cop killer"/"hates cops"
– "Jones is a racist"/"hates white people"
– "Jones organized/attended an anti-American rally on 9/12/2001"
The letter includes examples of when each characterization of Jones was used and a refutation of those statements. Jones's lawyer, Joseph E. Sandler, also writes that some of these characterizations are "inherently defamatory."…
Read the entire article at Politico
At GatewayPundit, Jim Hoft does a pretty good job of building FNC's defense:
VAN JONES CUT A CD…
The CD starred Van Jones and cop killer Mumia abu-Jamal.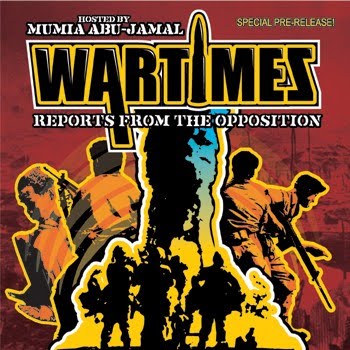 …Jones used his Ella Baker Center for Human Rights to start 'Freedom Fighter Music', the label WarTimes appeared on. WarTimes is also the name of an anti-war-on-al-Qaeda propaganda newspaper Jones helped organize. The album featured cop killer Mumia abu-Jamal.
Verum Serum posted the Mumia abu Jamal – Van Jones rap song….
Update:  Might all of this be a publicity stunt? Jones is trying to launch his "Rebuild the Dream" organization (aka The New American Dream Movement). Video at The Blaze.
Common American Journal welcomes readers from the Potomac Tea Party Report!