Doug Powers
MichelleMalkin.com
4/22/2011
In honor of Earth Day, here's a nice job of bumper sticker recycling from Tea Party Artwork: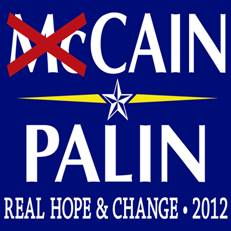 Speaking of Earth Day, we all knew when Barack Obama was elected that the environment was a primary concern of his supporters –so much so that his inauguration in 2009 closely resembled the first Earth Day in 1970 (h/t C5s Simian Roadhouse):
[1970 on your left. 2009 on the right.]
Doug has much more Earth Day madness at MichelleMalkin.com
Speaking of recycling and composting, Obama Predicts Pelosi Will Be Speaker Once Again.