By Hillary Chabot
Boston Herald
February 5, 2010
The Kennedy political dynasty is shaking in the aftershock of U.S. Sen. Scott Brown's earth-shattering election, with a new poll showing U.S. Rep. Patrick Kennedy losing ground as he faces a well-financed GOP foe backed by Brown's top strategists.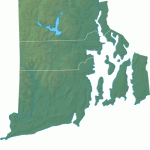 The WPRI-12 poll showed the Rhode Island Democrat with a 56 percent unfavorability rating in his district – a negative that grows to 62 percent statewide.
Only 35 percent of voters in Kennedy's district said they would vote to re-elect him. Another 31 percent said they'd consider a different candidate and 28 percent said they would vote to replace him, according to the poll.
Republican John J. Loughlin II, a veteran state lawmaker, formally announced his campaign yesterday against Kennedy, saying the son of liberal icon Edward M. Kennedy is out of touch with Rhode Island voters as he seeks a ninth two-year term.
"We've got a congressman who's not connecting with voters or the people. He's pushing policies that are diametrically opposed with needs of people – to get the economy going and create jobs," said Loughlin, of Tiverton. "We can't afford it anymore."
The article continues at the Boston Herald.