Breitbart.com
Big Hollywood
14 Jul 2013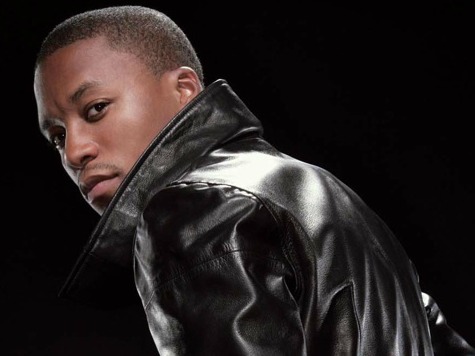 Not every celebrity took to Twitter to lambaste the acquittal of George Zimmerman in the hotly debated case of Trayvon Martin's death.
Rapper Lupe Fiasco served up a series of thought-provoking tweets that, agree or disagree, set him apart from his peers.
Rub your face in it! Swallow down that hard pill! Black blood spills in the streets of America nightly at the hands other blacksYeah gimme that anger…once again that rage…that misguided angst when you true enemy is your own complacency and cowardice.

Curse kick scream yell tweet unfollow. Don't matter to me if y'all don't start valuing yourselves N*****S will be in the same boat tomorrow

Nobody knows what really happened except trayvon and Zimmerman. The justice system relies on reasonable doubt not our emotions.
Related: Bam! Instapundit dismantles NAACP head's 'stand your ground' statement with a single tweet
Defense Lawyer to Media: You 'Ran Right Over Him' "You turned him into a monster…"
Zimmerman's Lawyer Going After NBC News 'ASAP'
Now that the trial to determine whether or not he was guilty of a malicious murder is over, George Zimmerman's lawyers are stepping up their lawsuit against NBC News for airing edited audio that allegedly made their client look like a racist.
"Not Guilty" in a Court of Law … "Guilty" in the Media and the Street
AP Reporter on Zimmerman Verdict: 'So We Can All Kill Teenagers Now?'
David Webb Stands Up to Racist Liberal Assumptions on Zimmerman Verdict
#HoodiesUp #NoJustice — 'Every F-king Cop Is a F-king Target…'
Push for #Zimmerman Federal Civil Rights Charges Risks Double Jeopardy
…Benjamin Jealous of the NAACP is already lobbying Attorney General Eric Holder to indict Mr. Zimmerman on federal civil-rights charges. To do so and win a conviction would require proof that Mr. Zimmerman was motivated by racial animus when the record shows little more than a reference by Mr. Zimmerman to "punks" in a comment to a police dispatcher.

Millions of Americans would see such federal charges as an example of double jeopardy, and a politicized prosecution to boot…
Most Corrupt Administration In U.S. History To Investigate Zimmerman For Civil Rights Violations
FBI records: agents found no evidence that Zimmerman was racist 
After interviewing nearly three dozen people in the George Zimmerman murder case, the FBI found no evidence that racial bias was a motivating factor in the shooting of Trayvon Martin, records released Thursday show…
Zimmerman Charges, DOJ Action Sparked by New Black Panthers Pressure
Obama's shameless statement on Zimmerman verdict: 'Way to honor Trayvon' is to get moving on gun control
Alan Dershowitz vs. Angela Corey over misleading Affidavit of Probable Cause
Alveda King: Sharpton, Jackson should stop 'playing race card' over Trayvon Martin
…"I would believe that, by stirring up all of the emotions and reactions, I wanted to encourage them to remember the man that they say that they followed, to remember that his message was nonviolence and very loving," King told The Daily Caller, referencing her late uncle. She added that she wanted to encourage Jackson and Sharpton "to talk about nonviolence and not to incite people with that race card that they are very good at playing."…
Update: The Right Scoop:
Thank you, Harris Faulkner!!