Tyler Durden
Zero Hedge
7/7/2013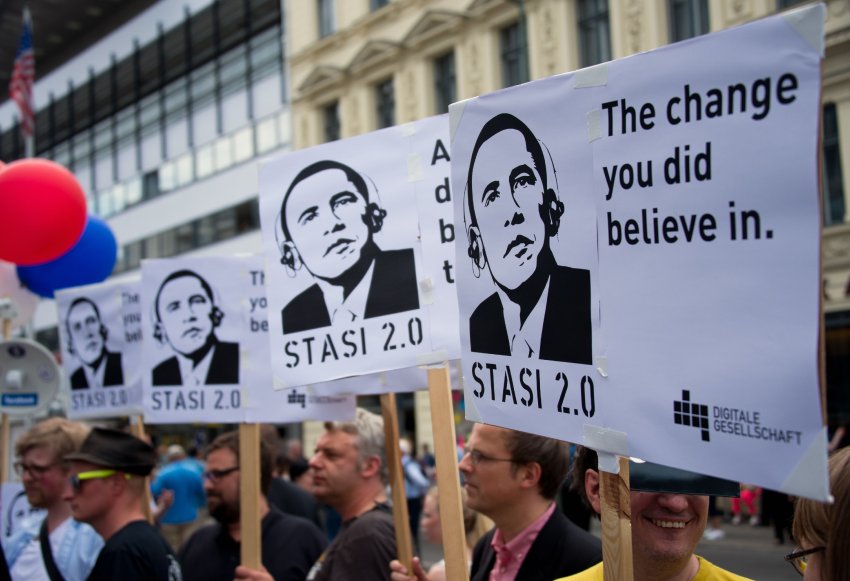 Protestors hold poster reading "Stasi 2.0" depicting US President Barack Obama wearing headphones, in allusion of a film poster of the movie "The Lives of Others" talking about spying and monitoring practices of the former Eastern German secret police "Stasi", on June 18, 2013 in Berlin, where Obama was expected for a visit from June 18 to 19, 2013.
German Chancellor Angela Merkel said on June 17, 2013 she was surprised by revelations of mass US online surveillance and that she would call for "transparency" on its scope in talks with President Barack Obama this week. Merkel said Germans wanted to know if their online data was being sniffed out by the US National Security Agency (NSA).
AFP PHOTO / JOHANNES EISELE
Read the article at Zero Hedge.
The full sized image is here.
Related: Fox News Watch: Why Did Greenwald Expose the NSA Leak Story?
Update: Germany colluding with the NSA, says Edward Snowden