14 October 2013
Facebook page Lets Find 1 Million People Who Really Support Our Severely Injured Veterans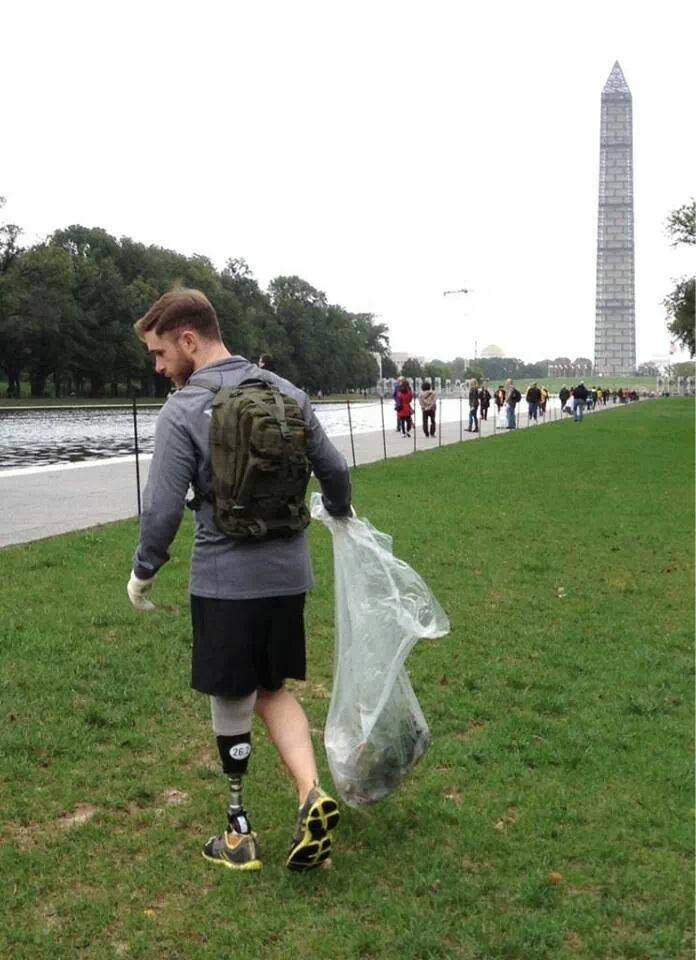 On Ani Payne's Facebook page:
another one borrowed from Twitter: "Used my robot legs to STAND 4 the few, proud of our greatest generation"
Also, Borrowed from Twitter, "More Truckers coming through":
Exclusive Video: Vet Protesters Remove Barricades at DC Memorials Filmmaker Dennis Lynch was at the march and described the frustration felt by America's veterans.
…Documentary filmmaker Dennis Michael Lynch was at the event from beginning to end. "There were men there with no legs, with no arms, crying […]. How dare anybody use them as a political pawn for a way of trying to boost up their own ratings."

The government shutdown will end, Lynch said, but the blemish left behind on the memorials will be there forever. Lynch became emotional when recounting how elderly veterans were left in the street because the cops wouldn't let them be dropped off in front of the memorial. "These men are so old. They didn't realize that there was anything going wrong. They thought this was the norm, and it breaks your heart."…
Watch the video at the link.