100 Percent FED Up
Facebook
5 July 2013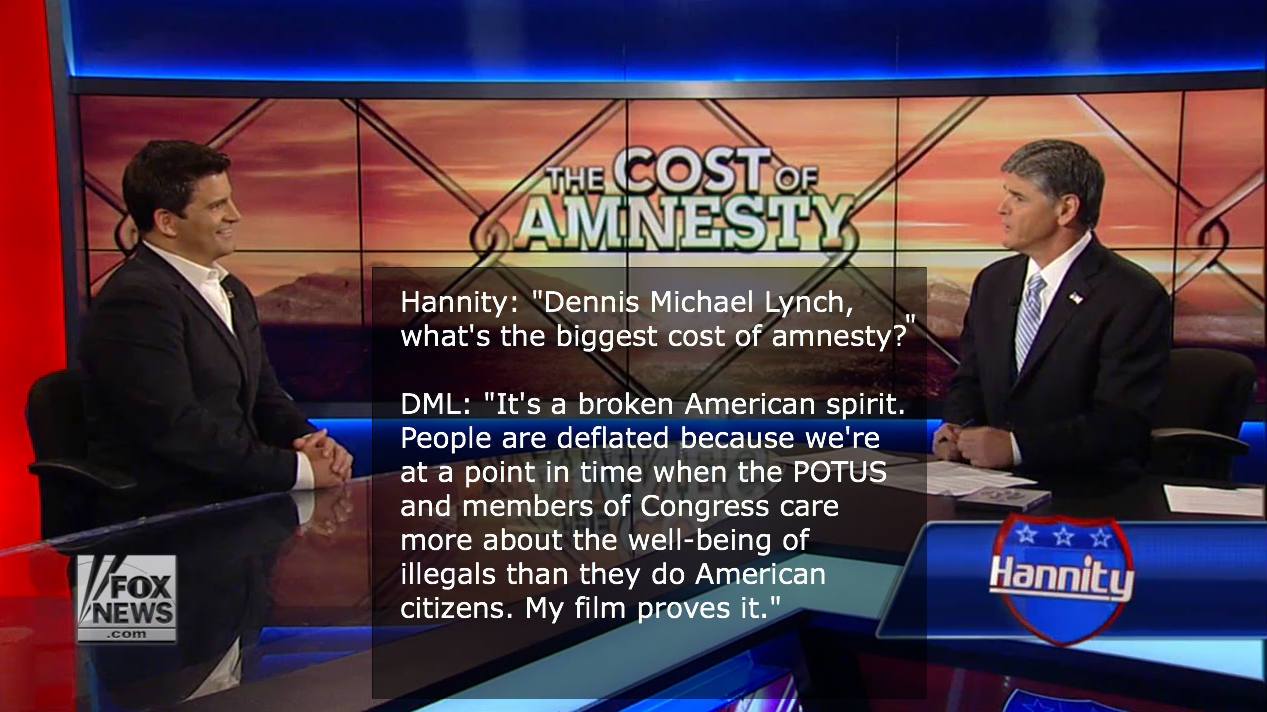 Sean Hannity: Dennis Michael Lynch, what's the biggest cost of amnesty?

DML: It's a broken American Spirit. People are deflated because we're at a point in time when the President of the United States and members of Congress care more about the well-being of illegals than they do American citizens. My film proves it.
Mr. Lynch's excellent blog is also titled  They Come to America.
Update: Middle Easterners Caught at Southern Border
A scene from the documentary THEY COME TO AMERICA II: The Cost of Amnesty. Dennis Michael Lynch works with border patrol and volunteer groups to catch illegal aliens 100 miles into Texas.
_

_