10 October 2012
This evening on Twitter Josh Romney wrote:
Just had the chance to introduce my dad in Ohio. This is the biggest political rally I've ever been to.
Click here for a larger view of the photo.
Zac Moffatt tweeted:
PHOTO: Beautiful sunset crowd shot with @mittromney#RomneyRyan2012#tcot#gop2012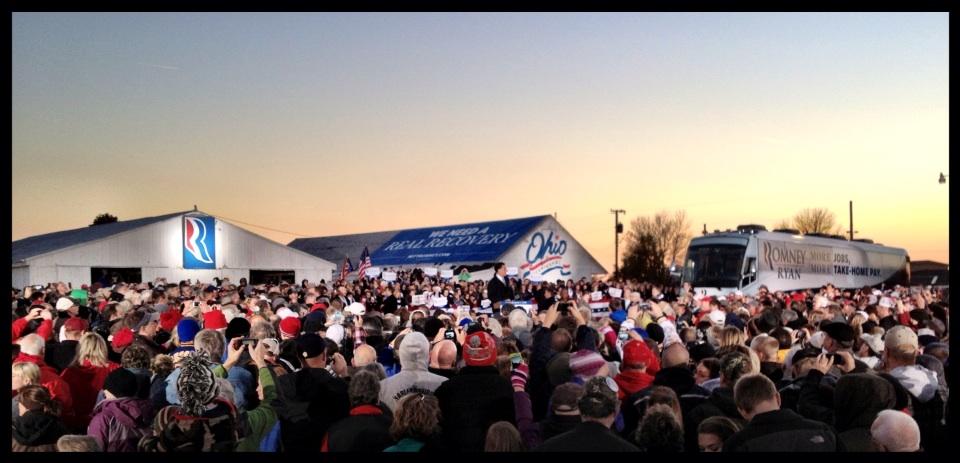 A larger view of Zac's photo is here.