Instapundit.com
MARCH 20, 2010
PROTESTING OBAMACARE IN WASHINGTON: Reader Barrett Cunningham sends this photo and reports: "It's an incredible turnout Glenn, and people just keep coming."…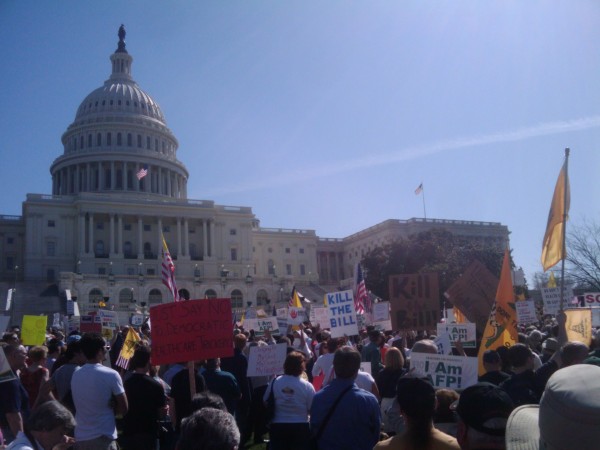 …On crowd size, Randy [Barnett] emails: "They announced 25K about 15 minutes ago. I cannot see side to side but it goes solidly from steps to pond and then around to the other side of the water. Before things got started it was full between the 2 walk ways leading up to Capital. Is now wider than that but I cannot see the edges from where I am."…
…Also, a reader emails: "You want to know why I think most media outlets are frauds? There are 30,000 people in Washington, DC today protesting the health care bill right now. It's not a headline on any of the main news outlets websites. Fail." Fox is covering it on TV.
Go to Instapundit.com to read more and to view photos as they are posted.
Michelle Malkin has these photos:
WOW: View of Kill the Bill rally from the Speaker's Lobby, via Rep. Patrick McHenry (Click on McHenry's link for a larger view of this photo, below)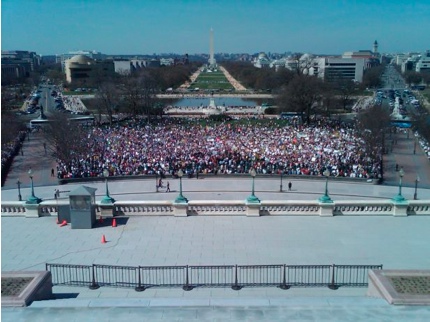 Another crowd shot via Maryland Patriot: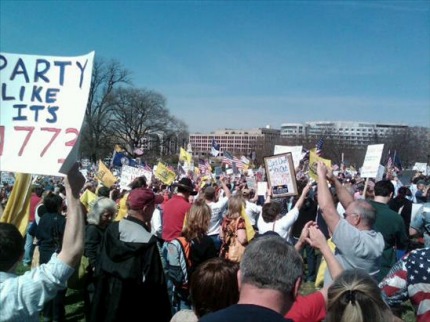 Ann Althouse
Saturday, March 20, 2010
Meade goes to Washington: Pictures from the Capitol, from just a few minutes ago.
I just spoke to Meade, who arrived in Washington, D.C., after a 22-hour bus ride, in time for the protest at the Capitol. He's taking pictures and video, but what I have right now is from the iPhone. This shows crowd size:
Nice soviet-style graphics in this one: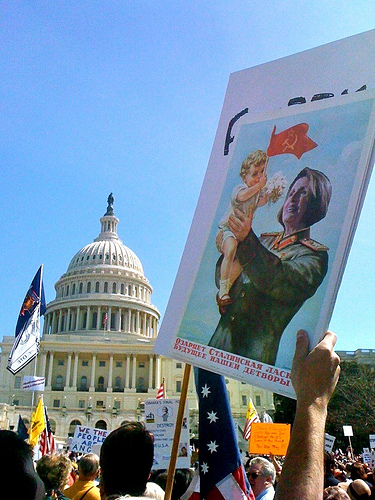 Go to Althouse.com to view more of "Citizen Meade's" photos and some early video.
Althouse also writes, "And Meade texts that he'd like you to see this:"